IMPORTANT
IMMUNIZATION INFORMATION FOR FUTURE 7TH GRADE STUDENTS

ATTENTION PARENTS
New Immunization Requirements for ALL future 7th grade students Three additional vaccinations, listed below, are required before 7th grade students can begin school. Your child will be required to have the following immunizations on or after their 11th birthday. Ring Lardner Middle School will need record of the shots before September 1, 2017. Shot records can be mailed (801 N. 17th Street) or faxed (684-9524). 2 doses of varicella (VAR) vaccine or history of chickenpox disease 1 dose of meningococcal (MCV4 or MPSV4) vaccine 1 dose of tetanus/diptheria/acellular pertussis (Tdap) vaccine Waiver forms are no longer available from the school. Parents/Guardians will need to contact their county health department to receive immunization waiver education and to obtain a certified, current State of Michigan Immunization Waiver form. If a completed immunization record or a certified waiver form are not turned in, then the student will be excluded from school until the required documentation is received.

Jr. Viking Soccer
Niles Middle School Girls & Boys Soccer Program
Ring Lardner, Eastside, Oak Manor, Southside & Niles Home School
Jr.Viking Soccer program is open to all Niles 6th, 7th & 8th grade students
. Please mark your calendars. Starting next week Tuesday January 17" we will began getting ready for your spring season. We will be indoors at the Ballard gym every Tuesday & Thursday though February. Start time is 6pm. We will go till 7:30. If you have not sent in your paper and fees? January 20 is the cut off to register for the team. So please pass this along.
Applications in the Oak Manor Office
Questions contact Coach Brent "Pugsley" Wright coachbwright@comcast.net phone-269-591-5188
STUDENT COUNCIL NEWS
Our goal is to raise money for student council, in order to continue to help our community, we want to do so in an atmosphere that provides fun and friendly activities.
This years schedule of activities are as follows:
Student Council Meetings
May 30th 2:40-3:40

UPCOMING CALENDAR DATES
Thursday, May 11th-Robotics Presentation-CS/RP &JF/KK
Thursday,May 11th- Spring Choir Concert@ 7PM @ NSH
Friday, May 12th-Robotics Presentation-KS/SC & MP/JS &MI
Wednesday,May 17th- Michigan Buttery-Students High Sales Reward 1PM-3 students-Peyton Bradley,Stella McDaniels, Autumn Bair
Friday,May 19th-Counterpoints Music Presentation @ 1pm in Gym -Students only
Monday, May 29th- MEMORIAL DAY - NO SCHOOL
Wednesday, May 31st-BAIR LAKE Day Trip @7:30-2:30
Thursday, June 8th-Michigan Adventure-7:30am-7:00PM
Monday, June 12th-1/2 Day Students & Staff 10:43am
Tuesday, June 13th-1/2 Day Students Last Day 10:43 Dismissal-Teachers Full Day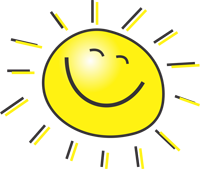 We hope you enjoy time with your families!