UPCOMING CALENDAR DATES **Tuesday, February 21st-Healthworks***THIS DATE HAS BEEN RESCHEDULED FOR 4/13/2017**
Monday, March 27th-Ring Lardner Visit-8:45am to 10:30am-JS/MI/MP
Tuesday, March 28th-Ring Lardner Visit-8:45am to 10:30am-CS/RP/KK
Wednesday, March 29th-Ring Lardner Visit-8:45am to 10:30am JF/SC/KS
Friday, March 31st-1/2 Day Dismissal for all 10:43am -End of 3rd Marking Period
Monday, April 3rd-SPRING BREAK BEGINS-THROUGH FRIDAY APRIL 7TH
Monday, April 10th-School Resumes
Friday, April 14th- Students & Staff 1/2 day dismissal 10:43am
Monday, April 17th- NWEA TESTING WINDOW BEGINS
Friday, April 21st- Students & Staff 1/2 day dismissal 10:43am
Monday, May 1st- MSTEP TESTING WINDOW BEGINS
Thursday, May 11th-Spring Choir Concert @7pm@NSH
Monday, May 29th- MEMORIAL DAY - NO SCHOOL
Monday, June 12th-1/2 Day Students & Staff 10:43am
Tuesday, June 13th-1/2 Day Students Last Day 10:43 Dismissal-Teachers Full Day
MORE INFORMATION WILL BE ADDED AS UPDATES OCCUR
LOOKING FORWARD TO A GREAT YEAR AND AS ALWAYS IF YOU HAVE ANY QUESTIONS OR CONCERNS PLEASE CALL
HALF DAY DISMISSAL
FRIDAY, MARCH 31ST
STUDENTS WILL BE DISMISSED AT 10:43AM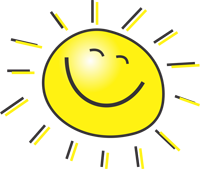 SPRING BREAK BEGINS
APRIL 3RD -APRIL 7TH
SCHOOL RESUMES MONDAY, APRIL 10TH
We hope you enjoy time with your families!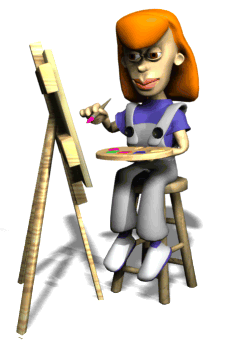 CONGRATULATIONS!
30 of our Oak Manor School student's artwork has been selected for the 2017 Community Student Art Exhibit
Held at:
Box Factory for the Arts
1101 Broad Street
Saint Joseph, MI
Phone (269) 983-3688
Exhibition Dates: April 8th thru 29th
Monday thru Friday hours – 10-4
Saturday hours – 10-4
Sunday hours 1-4 pm
Judging will be held on Friday, April 7th, 2017.
The reception for the students and families will occur on Tuesday, April 11, from 6-8 pm. The ceremony will be presented at 6:30.
Please plan to visit the art show before it closes on April 29, 2017
It is an honor to have our students represent our school with such wonderful artwork. Each student has put much effort and time into his or her project, and it is especially nice to have an art show like this one to share our best work with visitors throughout our community.
Mr. Morgan
Art Teacher
Student Name: Mackenzie Higbee
Grade: 6th Grade
Student Name: Cheyne Cheney
Grade: 6th Grade
Student Name: Victoria Yates
Grade: 6th Grade
Student Name: Sheccid Torres Grade: 6th Grade
Student Name: Isabella Moore
Grade: 6th Grade
Student Name: Samarah Custard
Grade: 6th Grade
Student Name: Peyton Botyard
Grade: 6th Grade
Student Name: Jenna Kiesler
Grade: 6th Grade
Student Name: Lyric Hill
Grade: 6th Grade
Student Name: Jalyn Tural
Grade: 6th Grade
Student Name: Tyler Hollis
Grade: 6th Grade
Student Name: Andrew Hartman
Grade: 6th Grade
Student Name: Lilly Melead
Grade: 6th Grade
Student Name: Kailyn Miller
Grade: 6th Grade
Student Name: Kaitlyn Salinas
Grade: 6th Grade
Student Name: Mason Peterson
Grade: 6th Grade
Student Name: Mary Saylor
Grade: 6th Grade
Student Name: Arely Domingo Pureco
Grade: 6th Grade
Student Name: Cody Pelley
Grade: 6th Grade
Student Name: Hannah Hollingsworth
Grade: 6th Grade
Student Name: Allera Morrison
Grade: 6th Grade
Student Name: Simmon Brown
Grade: 6th Grade
Student Name: Maggie Morin
Grade: 6th Grade
Student Name: Justin Skylor
Grade: 6th Grade
Student Name: Matthew Rowe Grade: 6th Grade
Student Name: Devin Owen
Grade: 6th Grade
Student Name: Mariah Steinke
Grade: 6th Grade
Student Name: McKayla Bock
Grade: 6th Grade
Student Name: Ashlyn Thompson
Grade: 6th Grade
Student Name: Ethan Thornhill
Grade: 6th Grade